Magic box
Organiser: Center "Luch"
24December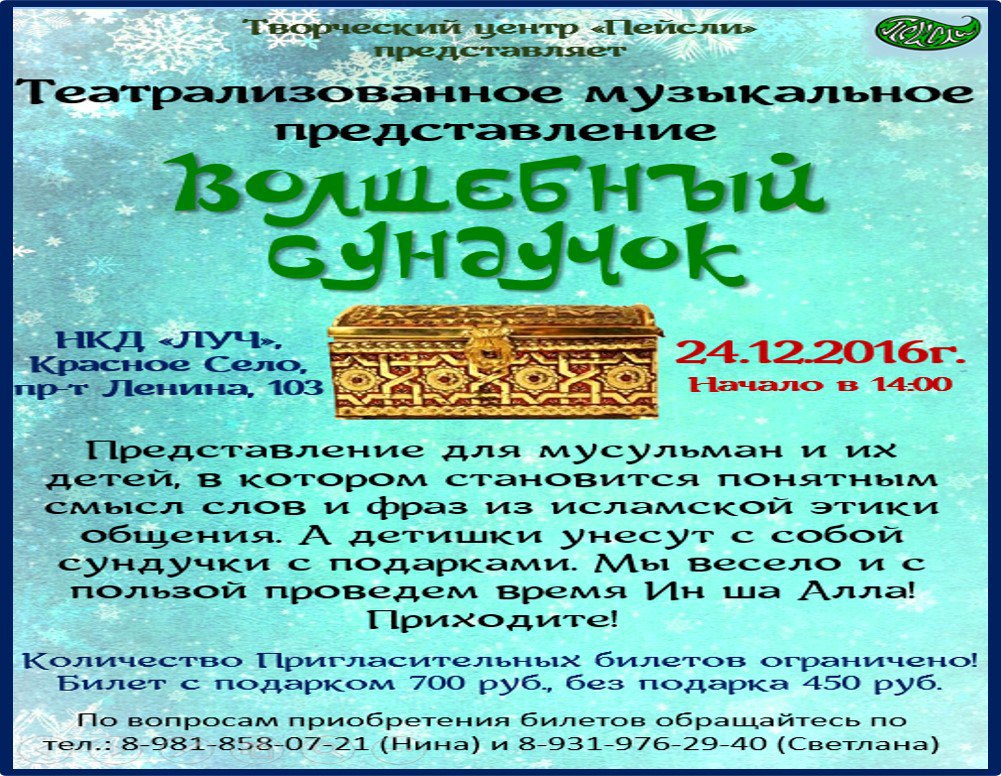 In the framework of the month of Mawlid -an Nabiy( month of birth of Prophet Muhammad( Peace be upon him!)we offer children's puppet show" Magic box!" This winter holiday with gifts useful and sweet))!All together, we learn the meaning of many of the Islamic phrases and their application! This gifts and legacy of our Prophet Muhammad!Studying and applying them, we come themselves and lead their children along the way of Muhammad( Peace be upon him!)
It couldn't be easier to nourish body and soul on the go
with HalalGuide app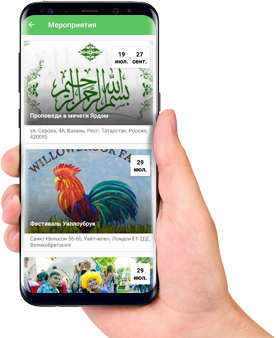 Thank you for your request! We'll email you with the confirmation if available!
We will be in touch with you shortly.
Good