XII international Muslim forum
Organiser: The Secretariat of the International Muslim forum
12December
12December
XII international Muslim forum
Organiser: The Secretariat of the International Muslim forum
Parking space Not available
Event registration
Share
Forum topic: "Quranic humanism and global problems of the present"In the forum will be attended by heads and representatives of international religious organizations, leading scientists of scientific-research and educational organizations, representatives of authorities and public organizations from Europe, the Middle East, North Africa, Southeast Asia and North America.International Muslim forum brings together all the progressive forces in the Islamic world based on Quranic concept of integral humanism that allows you to find the way of transformation of Islam in the contemporary world within the creative compromise between tradition and modernity.
It couldn't be easier to nourish body and soul on the go
with HalalGuide app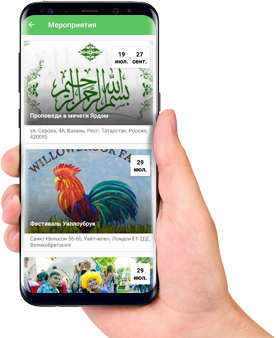 Thank you for your request! We'll email you with the confirmation if available!
Events sign up
XII international Muslim forum
Dec. 12, 2016
We will be in touch with you shortly.
Good