Q&A with Anika Moiz: Importance of Travelling & Diversity
Jan. 1, 2019
Everyone keeps saying how important it is to travel. The benefits of travelling are not just a one-time thing: travelling changes you physically and psychologically.
However, not many are ready to pack their bags and go, so, what could all this fuss be about? In particular, for the Muslim Asians. There is a lack of colour in the blogging space and travel media in general. Chances are, you won't see many of the Asians around travelling spontaneously and widely as prominently as White people or even Black people!
Could travelling abroad be difficult for coloured people and bring along some unforeseen stresses. In this Q&A, Anika Moiz, a financial Marketer and part-time blogger expresses the importance of travelling regularly and explains how she has not faced any difficulties in airports and emphasised the vitality of respecting people's cultures.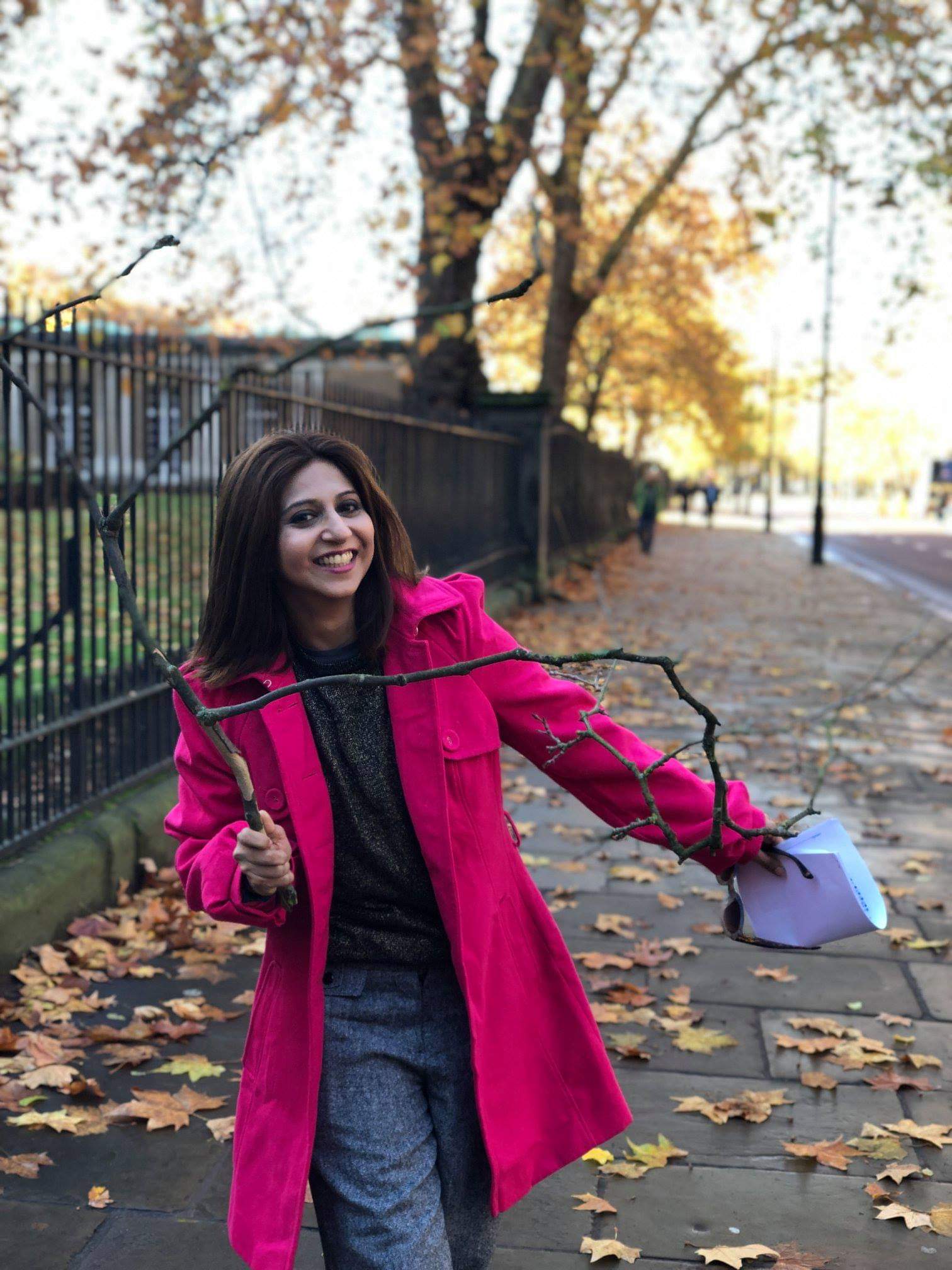 1. Can you tell us your name, age and job occupation or any studies you may currently be doing?
I am Anika Moiz, I am 34 years old. I work as a financial Marketer and a part time blogger, I already have an MBA, but I recently also completed my diploma in chartered marketing from UK.
2. How long have you been travelling?
9 years ago, when I got married, I didn't even have a passport. My biggest wish was to spend less at the wedding and go for a nice honeymoon. Once we did that, I started getting these cravings to travel as much as I can.
3. What place is at the top of your bucket list?
I have already travelled almost 15 countries; my current list is Sri-Lanka, Singapore, Bali, Maldives and Australia.
4. What's your favourite country you have travelled to so far?What were the locals you met like?
I fell in love with Spain.At 10 am, we went out to find breakfast in Madrid and found multiple bars open where people were chilling. On a weeknight, we saw people all dressed up minding their own business and ready to party at 1 am. It was such a spirit lifter, I remember myself dancing around the streets!
5. Do you prefer solo travel or with someone else and why?
My life partner and my partner in crime is my husband and I love travelling with him, I am the planner and he is the executor so when I travel with him I don't have to worry about anything else. I also love to have my 6 year old with me, although we face a few limitations and can't enjoy any night life with her, yet I think I enjoy more because of her high spirits, she is so much fun!
6. What has been the most interesting item of food you've tasted abroad?
I love trying street food, I think the best I have had was Dutch pancakes in Amsterdam. Although I do miss the seafood streets in Thailand.
7. What food from your home country do you miss the most whilst travelling?
Bunkababs - It's a local version of burgers, super cheap and super spicy.
8. Who is the most interesting person you've met so far? And what's the most reliable source for travel advice?
So, we missed our flight in Paris, I was sitting at the airport crying because not only we had to bear the flight costs but also, we had spent 200 euros on taxi in order to reach the airport in hurry. While sitting there a middle age guy came and offered us a ride in his taxi, he was of Pakistani descend, when we told him we can't afford taxi he said we don't have to worry about that and now it's his responsibility to get us the first flight available from whichever airport possible. He called his son who checked online for the next flight and from one corner of Paris he drove s to the other airport, talked to the ticketing people in French and made it possible for us to reach our next destination the same day. He did not even tell us his name. I will always remember him as our guardian angel.
9. What's the best piece of travel advice you've received?
My father told me to see Europe first instead of going spending money on small vacays in tropical countries. Europe tour changed my perspective towards live. I learned a lot from all the mistakes I made.
10. Where would you most like to live in the world?
Karachi, Pakistan. I love my city. I love being around my own people, my mantra is: live and earn here, and travel the world.
11. How are you documenting your trips and experiences?
I have an Instagram blog: @anicaallrounder.
12. Do you prefer hot, cold or temperate places?
Hot please! I have a very short temperament towards cold.
13. How would you describe yourself in 3 words?
Dreamer. Researcher. Planner.
14. How can you learn about a culture and meet locals without speaking their language?
Most people we have encountered in our travels are very kind; expressions sometimes speak louder than words.
15. What are the first few things you always do when arriving in a new place?
Check out the area surrounding the hotel and then let loose, I love getting lost on streets of a new city. That's how to truly discover its beauty.
16. Did you travel much when you were younger or during childhood?
Never outside Pakistan, and hence it was the biggest dream I had growing up which I made possible all by myself.
17. Why do you think Muslims and Asians are much more skeptical about traveling around the world? Do you think travelling as a Muslim Asian comes with its own set of challenges?
We as Muslims need to realize that when we are in someone else's country we should respect their culture the same way we expect others to respect ours. Also, be cooperative with the airport staff at the time of checking because I don't believe the checking is specifically for Muslims, there have been multiple instances where me and my husband were cleaned at checkpoints without any checking while the staff was making others take out their shoes etc. I feel that is because I always offer to get checked myself. Muslims are also concerned about halal food, but I have found halal everywhere around the world, there are so many options and nothing to worry about.
18. Have you faced any discrimination or problems during your experiences in travelling, if so, can you share? If not (faced any problems), how would you be prepared to deal with it?
Not really. Once a drunk homeless guy came after us in Paris and that was super scary, but it was because of my color or gender that I couldn't know since he was speaking in French. We simply ignored and moved on in that scenario.
19. Why do you think it's important to preach the importance of travelling to Asians, Muslims and Desis?
It opens your mind, change your perspective and you can experience how much love and kindness is around the world. My faith in humanity got restored due to my travel experiences and I believe made me more tolerant and a better person.
20. How have you changed as a person since you began your adventures?What differences have you observed in yourself since travelling?
I think people are very helpful, we had multiple experiences where strangers went out of their way o help us find a hotel or a bus.They checked on their phones, even called someone they knew to ask and in Switzerland a lady from our bus actually accompanied us to show the location of our hotel. I believe travelling has taught me to be more helpful.
21. What books and blogs would you recommend to aspiring travellers?
Ill recommend Paulo Coelho's books. They aspire you to find the unknown. My dream travel locations were Vatican and Paris because of Dan browns books. And ill recommend following my Instagram for travel tips.
22. Do you have a loose sense of what your future holds? If so, where can you see yourself in 10 years?
I will be an entrepreneur, working remotely, and travelling at least 4 times a year. that's the plan let's see.
23. What do you think constitutes a fulfilling life?
Constantly seeking something new. If you have everything you ever wanted, life can be pretty boring, and life without a dream is not worth living I believe.
To keep up with Anika Moiz and her travels, follow her on Instagram: @anicaallrounder
Назад в новости