Ask a question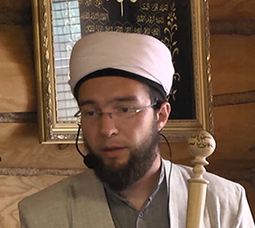 Nigmatullin Nurullah Utensils
Imam hatyb
Languages: Русский, Arabic
Работа the mosque "Tugan avylym"
Nigmatullin Nurullah Utensils
Imam hatyb
Languages: Русский, Arabic
The Imam Khatib of a mosque in the SEC Tugan Avylym. Got education at the Kazan madrassas "muhammadiyah", and then finished refresher courses in Kuwait. He was Director of the Muslim cemetery, and Worked as an Imam in the mosques of Kazan, including Marjani and gaila.
Подробнее на сайте HalalUmmah.me
It couldn't be easier to nourish body and soul on the go
with HalalGuide app