Top 5 family-friendly places to enjoy in Winter 2018
Nov. 19, 2018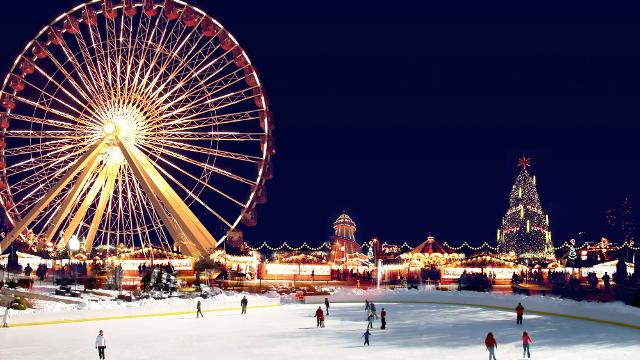 As Muslim in Britain, we are quite limited with activities and places we can go to enjoy and be comfortable knowing there won't be any inappropriate themes we could be bombarded with. It's an inevitable problem by living in the West. However, not all is gloom and doom! Here we have accumulated 5 appropriate, family-friendly places where you can all attend to enjoy and make the most of the pretty atmosphere in Winter!
1. Winterville on Clapham Common - Open until 23 December 2018
(free)
Step into a winter-themed playground this Christmas with Winterville on Clapham Common.
This experience offers a buzzing line-up of activities, from ice skating and roller discos, to street food and crazy golf.
Activities to get involved in:
Step inside Backyard Cinema'sLabyrinth; follow the maze to find a cinema set in an enchanted forest.
Go for a spin on the open-air ice rinkand skate
Pick up Christmas presents from the Solo Craft Fair.
Navigate Plonk Golf's nine-hole course, before braving the fairground rides.
2. Winter Wonderland in Hyde Park - Open from 22 November 2018 to 06 January 2019
(free)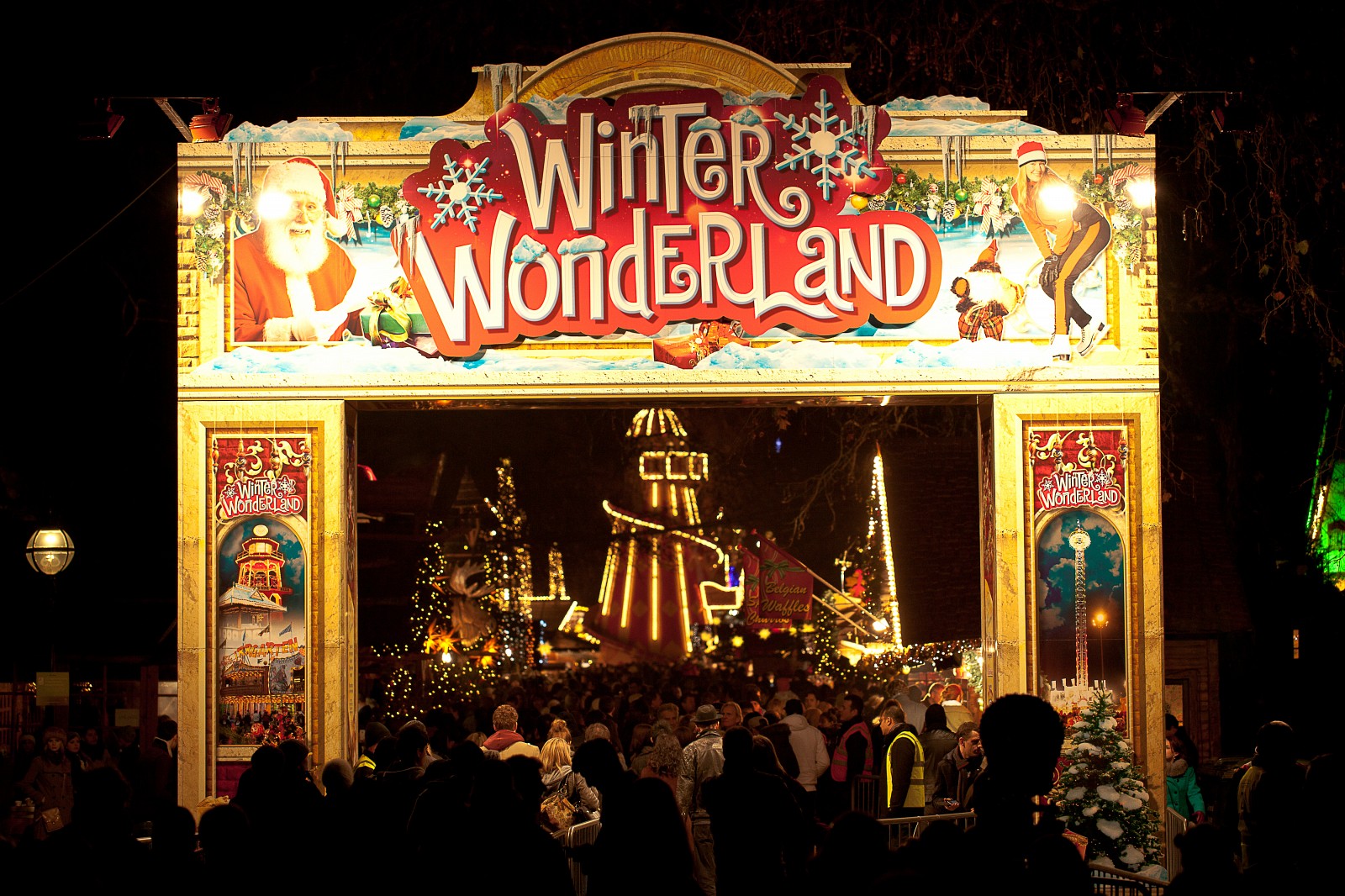 From thrilling fairground rides and ice skating to charming Winter markets and family shows, join in the seasonal fun at Winter Wonderland, at Hyde Park.
This free-to-enter family event features a host of festive fun and activities, including Winter Wonderland ice skating, circus shows, an observation wheel and a huge Winter market.
Discover what's on offer at Hyde Park's Winter Wonderland 2018 and get top tips to make the most of your visit to Winter Wonderland in London.
Top activities to join:
Skate on the Winter Wonderland ice rink, the UK's largest outdoor rink.
Discover mythical creatures made from ice and snow in the Magical Ice Kingdom's Secret Forest.
Watch the Imperial Ice Stars' world-class skaters perform a thrilling Peter Pan on Ice.
Marvel at the acrobatic wonders at Zippos Christmas Circus or Cirque Berserk.
Soar into the sky on the iconic Giant Observation Wheel and see the twinkling London lights below.
Ride a traditional carousel or brave the giant loops of nine different rollercoasters at the fairground.
Go on an immersive cinematic adventure with The Snowman™ Experience, presented by Backyard Cinema.
Create your very own ice sculpture at the Ice Sculpting workshops.
3. Museum of Architecture Gingerbread City - Open from Saturday December 8th, 2018 - Wednesday January 9th, 2019
(Price - £6)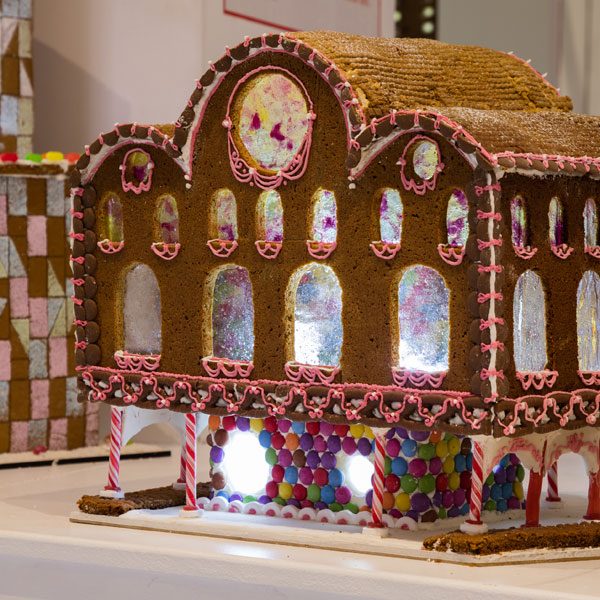 The Museum of Architecture's Gingerbread City is back and this year it's filling the mighty V&A with impressive models made of dough. Feast your eyes on an imaginary city made by architecture firms, who were invited to pick a plot on the masterplan and respond to a brief set by Tibbalds Planning and Urban Design. This time around participants have been invited to imagine a sustainable and inclusive city by responding to the theme 'Imagining the Future City'. Look out for gingerbread house making workshops throughout the duration of the show and don't be tempted to nibble on your creation.
4. Hogwarts in the Snow at Warner Bros. Studio Tour London: The Making of Harry Potter - Open until 27 January 2019
This is for the Potter fans – both young and the old! Winter has arrived at Hogwarts. The top section of the hall is transformed for the Yule Ball with snow, icicles and an orchestra of magical instruments.
Around the rest of the studio, special-effect fires roar in the fireplaces, the Gryffindor common room is detailed Hogwarts castle model is covered in a special blanket of snow.
Get up close to props, costumes and models used in the Harry Potter films. Take a look around the studio's famous movie sets decorated as they were for the festive scenes. And find out how different types of artificial snow and ice were created and used in the films.
You can also tuck into a 2-course meal in magical surroundings with the return of Dinner in the Great Hall. Enjoy dessert served on Platform 9 and 3/4 and take an exclusive after-hours tour of the studio, from 10 to 12 December.
5.The Luna Winter Cinema: Five Nights in the Pavilion at Kensington Palace.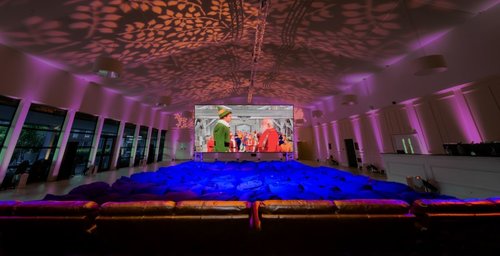 Experience iconic films from It's A Wonderful Life and Elf to Home Alone and Love Actually on the big screen at Kensington Palace this Christmas season.
Located at the Pavilion on the Orangery Lawn, The Luna Winter Cinema is the perfect place to enjoy your favourite festive film with the stunning Kensington Palace in the background.
Film schedule
17 December 2018
Home Alone
Doors: 16:15; film: 17:00
The Greatest Showman
Doors: 19:45; film: 20:30
18 December 2018
Miracle on 34th Street
Doors: 16:15; film: 17:00
Die Hard
Doors: 19:45; film: 20:30
19 December 2018
Elf
Doors: 16:15; film: 17:00
The Holiday
Doors: 19:45; film: 20:30
20 December 2018
The Muppets Christmas Carol
Doors: 16:15; film: 17:00
Love Actually
Doors: 19:45; film: 20:30
21 December 2018
The Nightmare Before Christmas
Doors: 16:15; film: 17:00
Elf
Doors: 19:45; film: 20:30
22 December 2018
It's A Wonderful Life
Doors: 16:15; film: 17:00
Home Alone
Doors: 20:00; film: 20:45
Назад в новости