The largest baby food producer in Russia Frutonyanya complies with Halal standards
Dec. 22, 2017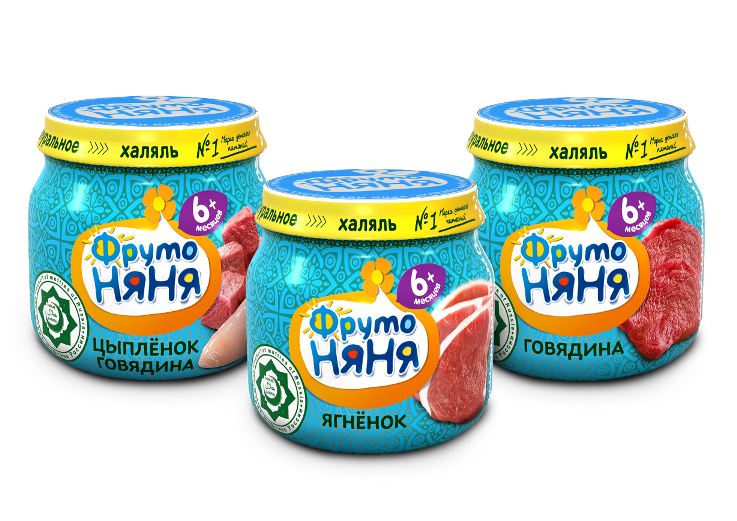 The FrutoNyanya brand is the first of the largest baby food producers in Russia to launch a new line of meat purees made according to the Halal standard. FrutoNyanya products comes in Lamb, Beef and Chicken and beef options. All production were certified by local Halal certification body.

Bu offering small and healthy children's food, made according to the Halal standards FrutoNyanya plans to strengthen its positions in the meat segment in the Muslim regions as well as expand the retail to new countries. Before the company was focusing on producing fruit, plant, honey based products rich in nutritions.

The FrutoNyanya products are produced in the plant called PROGRESS based in Lipetsk. They re-structured the plant and installed tall necessary equipment and introduced the production process control systems approved by local certification body. The company's staff received special training from the authorities.

Aidar Gabdullovich Gazizov, the head of the International Center for Standardization and Certification Halal commented that "it is great to see plants such as PROGRESS launching Halal baby food lines for FrutoNyanya brand. The plant have complied with all the requirements to enable the production of high-quality and safe products for young children that meet the requirements of the Halal Standard of the Russian Mufti Council". Today, the FrutoNyanya products are available not only in Russia, but also in other nearby countries such as Kazakhstan, Kyrgyzstan and Azerbaijan.
Back to news