Remember the Deaths of Razzan Al-Najjar & Ali Bannat With a Smile
Aug. 28, 2018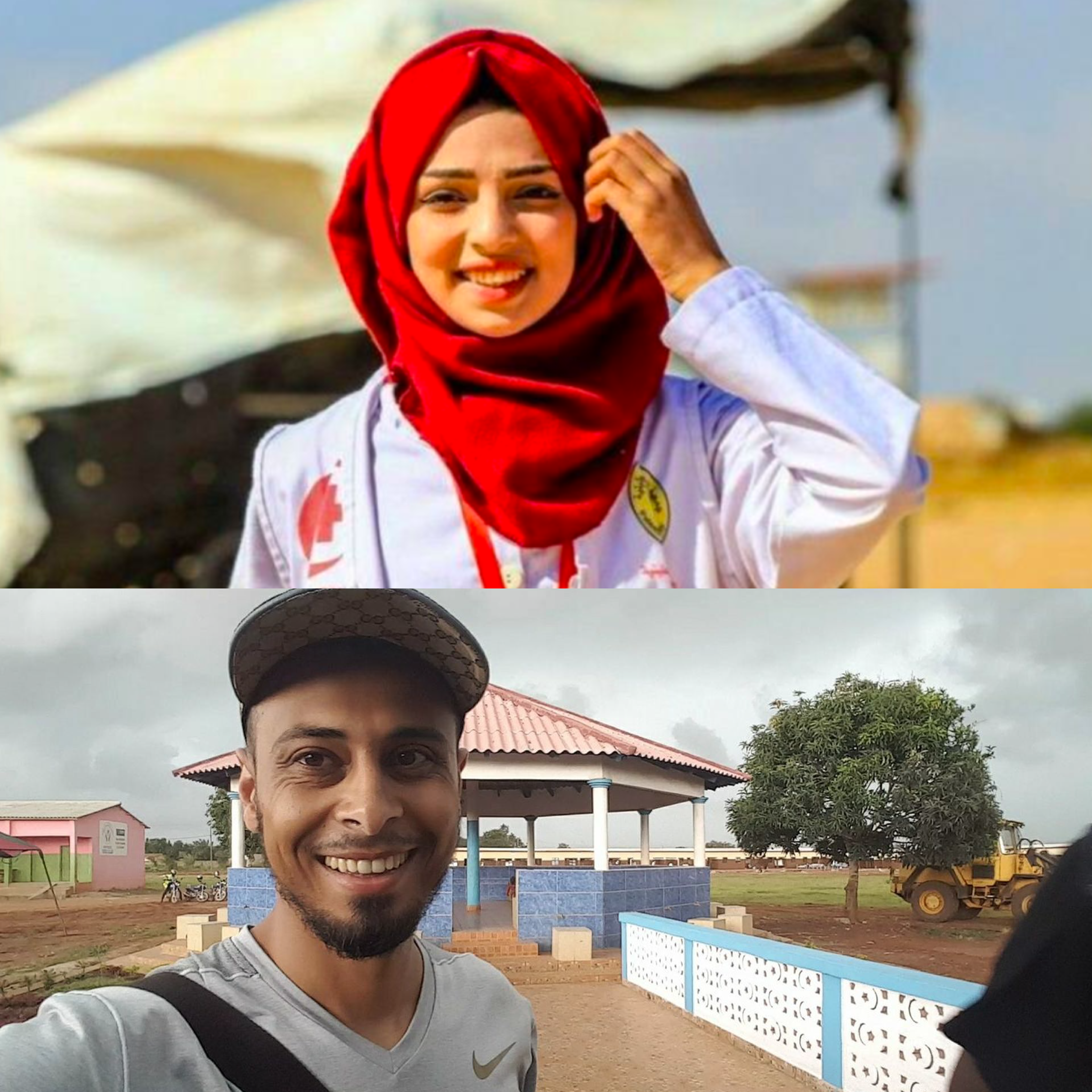 As we all proceed to the last few months of the year and, move on from the repeated horrific incidents that have re occur every year; wars, drought, murders, abuse of power etc.
Let's not forget its victims, heroes and the legacy they've left behind. The two prominent deaths the world mourned together were the deaths of Razan Al-Najjar and Ali Banat. Two deaths that took place in the Holy month of Ramadan.
Their deaths resonated with millions of people for many reasons: their lifestyle provided lessons for the present and the future, they are what many of us aspire to be, they proved to us; there are good people in this world.
For Banat, his cancer was his blessing because it brought him closer to Allah and his mankind.
For Najjar, spending 13 Hours a Day at The Gaza Border Helping Treat Injured Civilians was what she wanted to do till her last day, and indeed, her dua was answered.
Razan Al-Najjar
On 1 June, the third Friday of Ramadan, the 21-year-old Palestinian volunteer paramedic from Gaza, Razan Al- Najjar was directly fired while she was helping demonstrators injured during the Great March of Return protests on the Gaza border.
She demonstrated the highest level of Tawakkal (trust in God) as she would tell her mother and father before heading out to help, "God is with me, I am not afraid."
That day, Ms Najjar wore a dark blue headscarf and a white coat with the logo of the Palestinian Medical Relief Society, where she volunteered. She trained for two years as a paramedic at the Nasser hospital in Khan Younus and became a volunteer of the Palestinian Medical Relief Society, a nongovernmental health organisation.
She had become a fixture at the weekly protests along the fence dividing the Gaza Strip from Israel, a young woman in a white paramedic's uniform rushing into harm's way to help treat the wounded.
Razan Al-Najjar was staunch on taking a stand for the women in her society. She emphasised the importance women being an integral part of the "conservative Palestinian society of Gaza." She stated the work she does is imperative especially because "women in our society are judged. But society has to accept us. If they don't want to accept us by choice, they will be forced to accept us," she said defiantly. "Because we have more strength than any man. The strength that I showed as a first responder on the first day of the protests, I dare you to find it in anyone else."
The Khan Younis hospital said the volunteer paramedic had a gunshot wound to the chest with an exit wound in the back.
It was an hour before dusk on Friday, the 10th week of the Palestinian protest campaign, she ran forward to aid a demonstrator for the last time.
The peaceful protests aim to draw attention to the 11-year blockade by Israel and Egypt of the coastal territory.Since March, protesters have been deanding the right for Palestinian refugees to return to Israel after they left or were forced to leave since the illegal establishment of Israel in 1948. The worst of the protests came after the opening of the U.S. Embassy in Jerusalem on May 14 as 1,600 people were injured and 37 Palestinians were killed, marking it the bloodiest day since the war in 2014 with Israel.
In an interview previously published on social media, Najjar herself also tried to draw attention to Israel's crackdown on the protests and said she had a message as a paramedic.
"We witness a lot of attacks by the Israeli forces - paramedics and journalists are targeted," she said.
"I call on the world to look and see why the Israeli forces are targeting us. We are not doing anything. We are just rescuing injured people and healing their wounds."
- Razan al-Najjar
Ali Bannat:
Ali Banat passed away on 29th May 2018 in the blessed month of Ramadan. He was a wealthy young man from Sydney, Australia and possessed all the good things money can buy : luxurious rides, designer wears and a beautiful home.
After being diagnosed with Stage 4 Testicular cancer three years ago in 2015, a rare form of cancer that currently has no cure and affects critical organs;a diagnosis which he used as a catalyst to use his wealth to enact positive change,and therefore, classed the illness as a 'gift'. He declared, "It's a gift because Allah has given me a chance to change."
Initially granted only seven months to live, Banat outlived the predicted period and decided to reform the rest of his life by pursuing a goal, he shared an advice, "During your life brothers and sisters just try to have a goal, try to have a plan that you work towards. Even if it's not you personally funding it, and you are funding someone else's projects just do something because Wallah you are going to need it on the Day of Judgement."
Ali Banat founded Muslims Around the World (MATW), a charity based in Togo, Africa, where an estimated 55% of the population lives below the poverty line and almost 20% of the total population identifies as Muslim.
MATW projects focus on poverty alleviation, for example establishing local services such as schools and bakeries that employ the previously unemployed and create local markets and economies to allow villages to grow and support themselves.
His organisation fostered the construction mosques, medical centres, schools and villages for over 200 widows, a mosque, a school that would house 600 orphans, a mini-hospital/medical centre, as well as businesses to support the local community.
Donations on the charity's Go Fund Me page have reached almost £1million and are continuing to grow by the second. Over the last three years alone almost £600,000 has been raised, and more donations are now being made to honour Banat's memory.
Let's remember them with a smile and a dua.
Back to news